One of my regular readers sent me an email this morning about a large advertisement for an ENT practice that appeared in this morning's The Birmingham News. Her accompanying comment–"Hope they practice medicine better than they proof ad copy!"–emphasizes the point I've been making in my past 298 posts.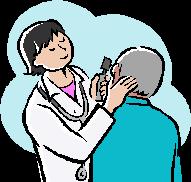 Potential clients and customers do judge competency, at least in part, on how well professionals communicate. Here is one paragraph from this morning's ad:

WHOOPS #1: The way to create the plural of ALLERGY is to change the Y to an I and add ES. The word should be ALLERGIES.
WHOOPS #2: The "INCLUDING" phrase should not be set off as a separate sentence. There is no need for a colon after INCLUDING unless the writer is setting up a bullet list. (See below.)
WHOOPS #3: The smattering of commas in the list that follows INCLUDING is illogical and does not create the divisions it should.
WHOOPS #4: How do you SPECIALIZE in "people of all ages from infants to geriatrics? It would be better to say something like, "Our practice INCLUDES people of all ages…."
WHOOPS #5: It would be much more effective to separate the last part of the last sentence so that it stands out as an important statement.
Here is my edit of this paragraph:
At ENT Associates of Alabama, P.C., we care for ALL of your ear, nose and throat needs, including:

surgery of ear, nose and throat

head and neck cancer surgery

facial plastic and reconstructive surgery

upper respiratory infections

flu

allergies

voice restoration

Botox, fillers, laser resurfacing

hearing aids and much more

We treat people of all ages, from infants to geriatrics. All of our doctors are board certified and dedicated to providing exemplary care at all locations.
I hope my readers agree that this wording and layout would make the ad much more effective.
POSTSCRIPT: I am happy to report that the ALLERGIES correction was made two days later. Now all they need to do is fix the other four Glitches.
Tags: commas, grammar, Grammar Glitch, Punctuation, The Birmingham News, word usage