As promised, here is Part II of the Corporate Writing Pro's Guest Post for Grammar Glitch Central. Michelle Baker is a teacher, scholar, and business professional from West Virginia whose mission is to help people communicate more clearly. You will find a link to her blog site, Keys to Easy Writing, on the Home Page for Grammar Glitch Central. Here is her post: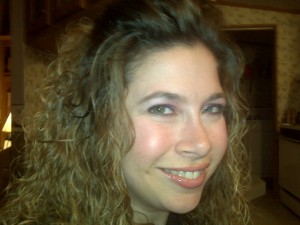 Everyone trips over commas, especially the little one that sits between adjectives. That's because there's a difference between coordinate and cumulative adjectives. And most of us don't know how to test our adjectives to find that difference.
Remember, adjectives are words that give more information about nouns–words like pretty, blue, light, nice, fabulous. Sometimes we use more than one in front of the same noun, like in this sentence:
The dark red dress was her favorite.
DARK and RED are both adjectives. Should we separate them with a comma? Here's the test:
1) Can you separate the adjectives with the word AND?
2) Can you reverse their order?
In this case, you cannot. It is not a DARK and RED DRESS, nor is it a RED DARK DRESS. It's a DARK RED DRESS.
The word DARK is describing the kind of red–it's not light red, or brick red, or rose red; it's dark red. The two adjectives build on one another, and that's why we call them cumulative.
But what about this sentence?
Did you read about Macomber's short, happy life?
You could say SHORT AND HAPPY LIFE; HAPPY AND SHORT LIFE; or HAPPY, SHORT LIFE. The order of the words does not matter, and so the two adjectives are coordinate and need a comma between them.
Remember to test your adjectives. (Or, just stick to one at a time!)
Tags: adjectives and adverbs, commas