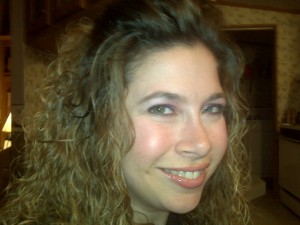 Please welcome the Corporate Writing Pro who has graciously agreed to contribute today's Guest Post to Grammar Glitch Central. Michelle Baker is a teacher, scholar, and business professional from West Virginia whose mission is to help people communicate more clearly. You will find a link to her blog site, Keys to Easy Writing, on the Home Page for Grammar Glitch Central. Here is her post:
COMMAS are the trickiest punctuation mark to master. And there's a simple reason for that. There are three different types of comma rules:
commas you have to have

commas you cannot have

commas you can choose to have
Just when you think you have your comma rules down, one of the OTHER rule types comes along to deliver a stern rebuke.
So let's talk today about one kind of comma–the comma you cannot have. You cannot use a comma to separate subject and verbs or verbs and objects. Here is an example of what you cannot do:
Registering for our fitness programs before September 15, will save you thirty percent of the membership cost. (Subject is REGISTERING. Verb is WILL.)
If you really want to set off the verb in this sentence, add an introductory clause:
If you register for our fitness program before September 15, you can save thirty percent of the membership cost.
Here is another example of what you cannot do:
The point is, we should never put the cart before the horse. (Verb is IS. Object is WE.)
In this case, the writer might want to emphasize the point. The way to do that is to change the wording and the punctuation, like so:
The point is this: never put the cart before the horse.
REMEMBER: Allow your subjects, verbs, and objects to flow freely with no commas in between them.
Stay tuned. The Corporate Writing Pro will be back later in the week to talk about when to use a comma between adjectives and when not to.
Tags: commas, sentence structure