The current outbreak of fungal meningitis in the United States is tragic, and my heart goes out to the people who are dealing with this.
The Birmingham News carried a headline on Wednesday stating that 44 health facilities in Alabama had received medications that were tainted with the fungus. Oh no, I thought. Our state is now among the growing number connected to this tragedy. Here is the headline: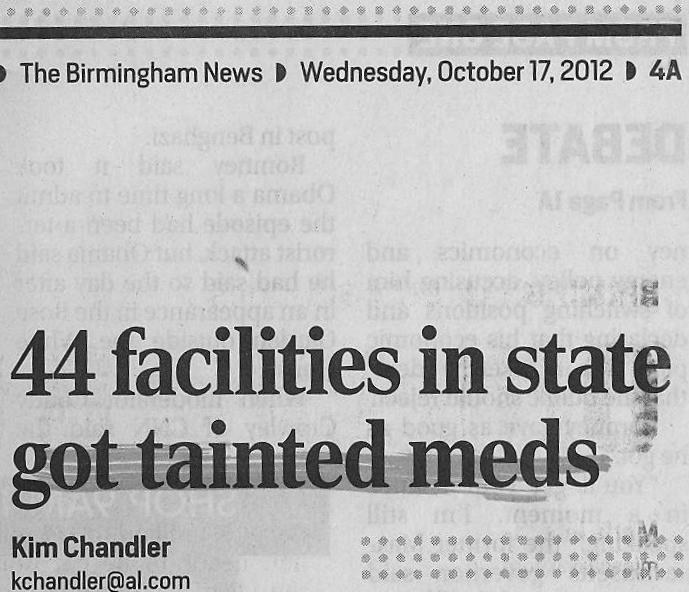 Anyone who read only the headline kept the same impression I started with–that Alabama had received tainted medications. However, when I read the entire article, I found this information in the second paragraph:
Williamson (State Health Officer Dr. Donald Williamson) said none of the medicines sent to Alabama is known to be infection-causing.
That means that Alabama received medications from the New England Compounding Center but not the ones known to cause fungal meningitis.
A headline should accurately reflect the information contained in the story, especially in a situation like this one.
Tags: accuracy, The Birmingham News