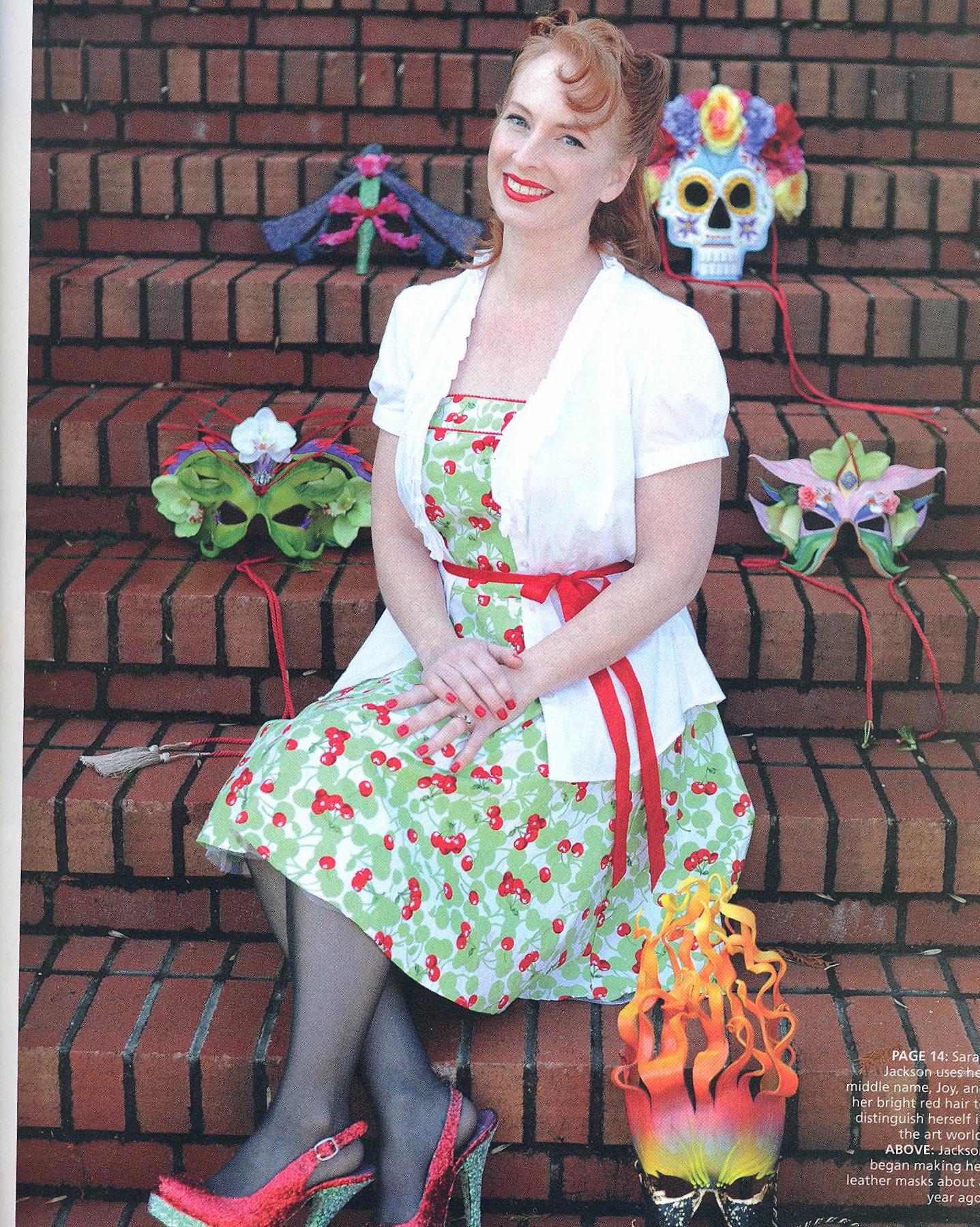 An article in the March 2013 issue of Shelby Living contains the following sentence:
A photographer, painter and sculpture, Jackson's current passion involves creating leather masks.
This sentence has two problems. First, as you can see, the person in this photograph is definitely not a SCULPTURE. On the contrary, Sarah Jackson is a talented SCULPTOR who began creating SCULPTED leather masks about a year ago.
Second, the subject of this sentence, as it is written, is PASSION. The sentence is poorly constructed because the phrase "a photographer, painter and sculptor" is meant to describe or modify Jackson, not her passion.
A much better way to word this sentence would be the following:
Jackson is a photographer, painter and sculptor whose current passion is creating leather masks.
If you'd like to see more of Sarah Jackson's artwork, please visit www.Sarahjoyart.com.

If you'd like a more regular dose of Grammar Glitch, please check out the Daily Glitch and the Weekend Whoops every week on Facebook. Just search for "Grammar Glitch Central" and click "Like" for regular updates.
Tags: word usage