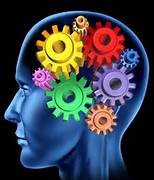 I use Grammarly's grammar checker because I don't want to misplace a comma and end up eating Gramma (as in "Let's eat Gramma!" instead of "Let's eat, Gramma!").
When I teach business writing workshops, I often remind participants to use grammar checkers with "brain in gear." A grammar checker can point out possible problems in your writing, but if you choose to use one, you must have enough self confidence to recognize when the grammar checker has misinterpreted your meaning. After all, grammar checkers are NOT human, and they don't catch all the nuances of what we humans write.
That said, I recently reviewed Grammarly.com, which bills itself as "the world's most accurate online grammar checker." I tried it out on several pieces of my own writing as well as a newspaper article. It spotted one overlooked typo and offered good suggestions for two overly wordy sentences. It also detected an incorrect indefinite article (A vs. AN). However, it declared EVERY proper noun I used (e.g. TALLASSEE, TUKABAHCHI, and WOODALL) to be a misspelling. Using the Grammarly.com scoring system to rate myself, I ended up with a horrible score, based mostly on properly spelled proper nouns that were declared incorrect.
Grammarly.com failed to spot a missing apostrophe in this sentence from an article about new education standards in Alabama:
"The change is intended to more closely align students education with the ACT, improving high school seniors' scores…."
SENIORS' SCORES is correct, with the apostrophe after the S, but STUDENTS EDUCATION should also be possessive (STUDENTS' EDUCATION). As I write this, I see that the Word grammar checker put a green squiggly line under that one, but overall, I don't think Word's grammar checker is as effective as this one.
Grammarly.com also missed the incorrect plural form in this sentence:
"However, the director of student academic support at Auburn University said low ACT scores tend to be a better indicators of which students won't perform well in college than high ACT scores are of which students will do well."
A BETTER INDICATORS (plural) should be simply BETTER INDICATORS without A in front.
I do think Grammarly.com does an excellent job of explaining the errors it spots, and the examples it offers for correction are clear and easy to understand. As someone who writes virtually every day, I would say Grammarly could be a useful tool IF you keep your own brain in gear and view Grammarly as a helper rather than a quick cure for all errors.
Tags: adjectives and adverbs, apostrophe, commas, grammar, Grammar Glitch, spelling