A friend who does a lot of editing sent along this example of a classic dangling modifier:
Named for its natural freshwater waterhole, thirsty travelers have been visiting Jacobs Well since the mid-1800s.
Whoops! The subject of this sentence is TRAVELERS. The phrase NAMED FOR ITS NATURAL FRESHWATER WATERHOLE should modify the sentence subject, but it is Jacobs Well (not the thirsty travelers) that has been named for the freshwater waterhole.
The sentence should read this way:
Named for its natural freshwater waterhole, Jacobs Well has welcomed thirsty travelers since the mid-1800s.
My editor friend pointed out that a bad sentence can spread on the Internet like a virus because one source often quotes (or just lifts from) another source. Just Google the original sentence above, and you will see what she means.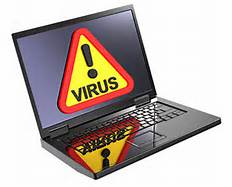 In case you are curious about more than just the viral sentence, Jacobs Well is a tourist attraction on the Gold Coast of Australia, not far from Brisbane.
ADDED NOTE: My editor friend's eagle eye also spotted a sentence this week that talked about certain animals being in danger of DISTINCTION. Whoops! That should be IN DANGER OF EXTINCTION!
Tags: sentence structure, word usage