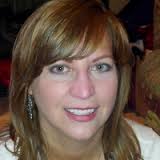 During business writing workshops, I am often asked about the proper number of spaces after a period at the end of a sentence. There is usually disagreement among the participants. Some say two spaces, absolutely. Others say one is enough.
The simple answer in 2015 is that one space is enough. Unlike typewriters, word processors automatically apportion the correct amount of space between letters and punctuation marks. If you doublespace after the period in something you've keyed in on a word processor, the receiver might have to make adjustments in the copy for your extra space.
In her column in The Birmingham News on Sunday, March 22, 2015, Kelly Kazek, who writes for Al.com from her base in Huntsville, offered a humorous look at this dilemma as well as some good examples of how that doublespace after a period is often viewed:
It makes you look older than carrying an AARP card in your wallet.

People will know you are now old enough to be a Walmart greeter.

Some HR folks use this to screen job applicants.

It is obsolete. No one teaches typing anymore.

Editors have to rekey copy submitted with two spaces after the period.

It is a "travesty" that bugs Kelly Kazek.
If you'd like to read Kelly's complete column, which is as hilarious as it is informative, you can find her on Pinterest at "Odd Travels" or "Real Alabama." Kelly says she writes about "the quirkiness of human nature from a humorous point of view," and this column is a perfect example. You can contact her at kkazek@al.com, find her on Facebook, or use this link to read her actual column: http://www.al.com/living/index.ssf/2015/03/for_the_love_of_punctuation_st.html. If you follow this link, you can also read the amazing array of comments.
Speaking of Facebook, please check out my post from March 25, 2015, which chastises Birmingham News reporters for using an apostrophe to form the plural of a word. As of this afternoon, this has been my most popular Facebook post yet at Grammar Glitch Central. That apostrophe error bugs me as much as the extra space after the period bugs Kelly.