The following article was shared with me by Angela Dunn who recently edited Donna Roberts' debut novel Frayed. Angela makes some good points about the importance of writing well and the fact that every single one of us, no matter how good a writer, can benefit from having an extra pair (or two) of eyes check our work.
TO HIRE OR NOT TO HIRE: Do I really need an editor or proofreader?
"He who represents himself has a fool for a client." This famous quote, attributed to Abraham Lincoln, can also apply to an author or journalist who doesn't feel the need to have someone edit his or her work. From novice authors to legends like Stephen King and Nicholas Sparks, it is not only beneficial but a necessity to have at least one good editor/proofreader. Although the author is the ultimate decision maker about writing style, there is always room for improvement. Just like all of us, authors may think they know about a particular topic only to realize they have been mistaken all along about a certain detail.
Many of us have read a book or two where a particular place or thing was not described accurately. I don't mean the routine misspelling of a word or a misplaced colon, but rather a gaffe that bothers the reader even if it really has nothing to do with the story line.Newly published author Donna Roberts knew the importantce of editors and proofreaders and made sure to have several pairs of eyes read and advise on her writing. However, Donna ran into a few instances herself where she thought she knew about a particular subject and had no idea she had misrepresented something until it was pointed out by one of those pairs of eyes.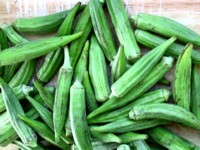 For example, at one point in the manuscript for Frayed, she had written about two of her characters cooking some very specific and unusual foods. Although Donna enjoys cooking and experiments with different foods, she wrote about cooking okra "stalks" and had no idea that okra is referred to as pods rather than stalks. Thankfully, she had a subject matter expert–someone who has worked for years in high end food service–take a look at the text. She then described the okra accurately. In another situation while writing the book, Donna described characters mixing some alcoholic drinks and referred to Jack Daniels as bourbon. One of her proofreaders pointed out that Jack Daniels is whiskey, and that pointer averted another misrepresentation.
Donna also received editing help with several homophones (words that sound alike but have different meanings, like "flair" and "flare"). These were words that she, like all of us, had often used in conversation but was not sure how to spell out correctly.
Simple mistakes like these that show up in a published book may or may not make a huge difference in sales; however, readers do expect accurate accounts, and authors lose credibility when a detail in the story is not factually accurate–even if that detail does not really affect the plot line of the book.
The bottom line is that all of us make mistakes, even authors who know what they are writing about–or at least think they do. Having good editors and proofreaders check your work for general grammatical errors and for subject matter accuracy is of utmost importance and should never be overlooked, regardless of cost, inconvenience, or delay.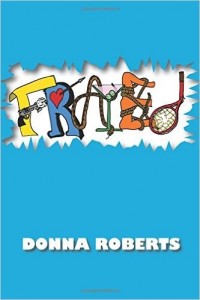 If you'd like to read Donna Roberts' book Frayed, you can find it on Amazon at http://www.amazon.com/Frayed-Ms-Donna-G-Roberts/dp/150305778X.