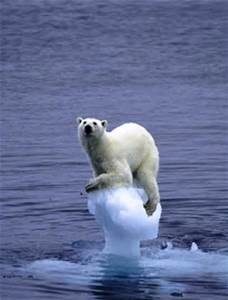 I read articles in The New Yorker whenever I have a little down time. They are always informative, interesting, and well written. The magazine's editorial staff is meticulous.
I'm often several months behind because the magazine comes every week, so last week I was reading an article in the August 24, 2015, issue about the efforts of Christiana Figueres to persuade us all to take climate change seriously.
On page 30, I was surprised to come across this sentence with a Subject/Verb Agreement Glitch:
"The practical obstacles to realizing any of these scenarios has prompted some experts to observe that, for all intents and purposes, the two-degree limit has already been breached."
Whoops! The subject of the sentence is OBSTACLES (plural), so the verb should be HAVE PROMPTED not HAS PROMPTED (singular).
This is the first time I have ever spotted a Grammar Glitch in The New Yorker. I suspect it will be a long time before I see another one!
NOTE: The Subject/Verb Agreement Glitch is rampant in "lesser" publications–especially headlines in local newspapers. To see three examples, please check my Facebook post for December 23 on the Grammar Glitch Central page.
Tags: agreement, The Birmingham News