Wording Glitches detract from the quality of your message. Here are three somewhat amusing examples. Each writer could have spotted the Glitch by simply reading back through what had been written: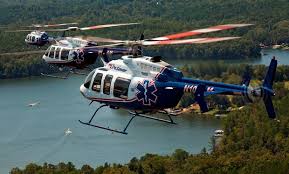 Whoops #1: In referring to a motorcycle crash last week, a Birmingham News reporter stated that two survivors "were airlifted to UAB but survived."
The implication here, with the word BUT, would not enhance the reputation of UAB emergency medicine. This wording suggests the two people survived IN SPITE OF their treatment at UAB! It should read this way: After airlift to UAB, the two survived.
Whoops #2: In an article about student loan issues,a Birmingham News reporter created this sentence:
"Large portions of students at these institutions receive federal aid."
A PORTION is a section or a piece of an individual thing. When used in this sentence, this word makes it sound as if PORTIONS of STUDENTS (which ones? Arms? Legs? Brains?) are receiving federal aid. The sentence should read this way so that the writer is referring to GROUPS of students, not CHUNKS of them!
Large numbers of students at these institutions receive federal aid.
Whoops #3: The Careless Caption Creator at The Birmingham News struck again this week with this interesting description of Bill Clinton who was waving with his wife at the Democratic convention:
"…the former president and husband of presumptive Democratic nominee Hillary Clinton…"
Although the Clintons have had their difficulties, they are still very much married. This phrasing makes it sound as if Bill Clinton is both a former President and a former husband. Note also that, when referring to the chief executive of the United States, the word "President" should always be capitalized. The phrase should read this way:
…the former President, husband of presumptive Democratic nominee Hillary Clinton…